An engagement party is a time to celebrate the happy couple and their upcoming nuptials. It is also an opportunity for family and friends to give the couple gifts to help them on their journey. While it is not required to give a gift, many people do choose to bring one for the happy couple.

If you are wondering what kind of gift to give, here are some ideas.
What type of gift do you bring to an engagement party?
An engagement party is a wonderful event to celebrate the beginning of a couple's journey towards marriage. It is also an opportunity for family and friends to show their support and love for the happy couple. While gifts are not required, they are often given at engagement parties as a way to congratulate the couple and wish them well in their upcoming nuptials.

If you are attending an engagement party and are unsure if a gift is expected, simply ask the hosts or other guests what the tradition is in their families or social circle.
What is an Appropriate Gift for an Engagement Party
When it comes to engagement party gifts, there is no one-size-fits-all answer. The appropriate gift will depend on a variety of factors, including your relationship to the couple, their personal style, and the theme or tone of the party. With all of that in mind, here are a few general tips to help you choose an engagement party gift that will be well-received:

Think about what the couple would want or need. An engagement is a big life event, so your gift should be something that helps ease the transition into married life. Consider items like kitchen appliances (blenders are always popular), household essentials (like towels and bedding), or even things for their new home (like picture frames).

Personalize it if you can. A thoughtful, personalized gift will always be appreciated. If you know the couple well, think about something that captures their relationship or personality.

For example, you could give them a custom-made photo album with pictures from their dating days, or a monogrammed cutting board for their future kitchen. Make it practical. Again, an engagement is a time of major change and upheaval.

So while it's nice to give a sentimental keepsake as an engagement present, it's even better to give something that will actually be useful in this new phase of their lives. Useful gifts might include anything from luggage (for all those upcoming wedding showers and honeymoons) to financial planning books (to help them budget for the big day). Whatever you choose, just make sure it comes from the heart!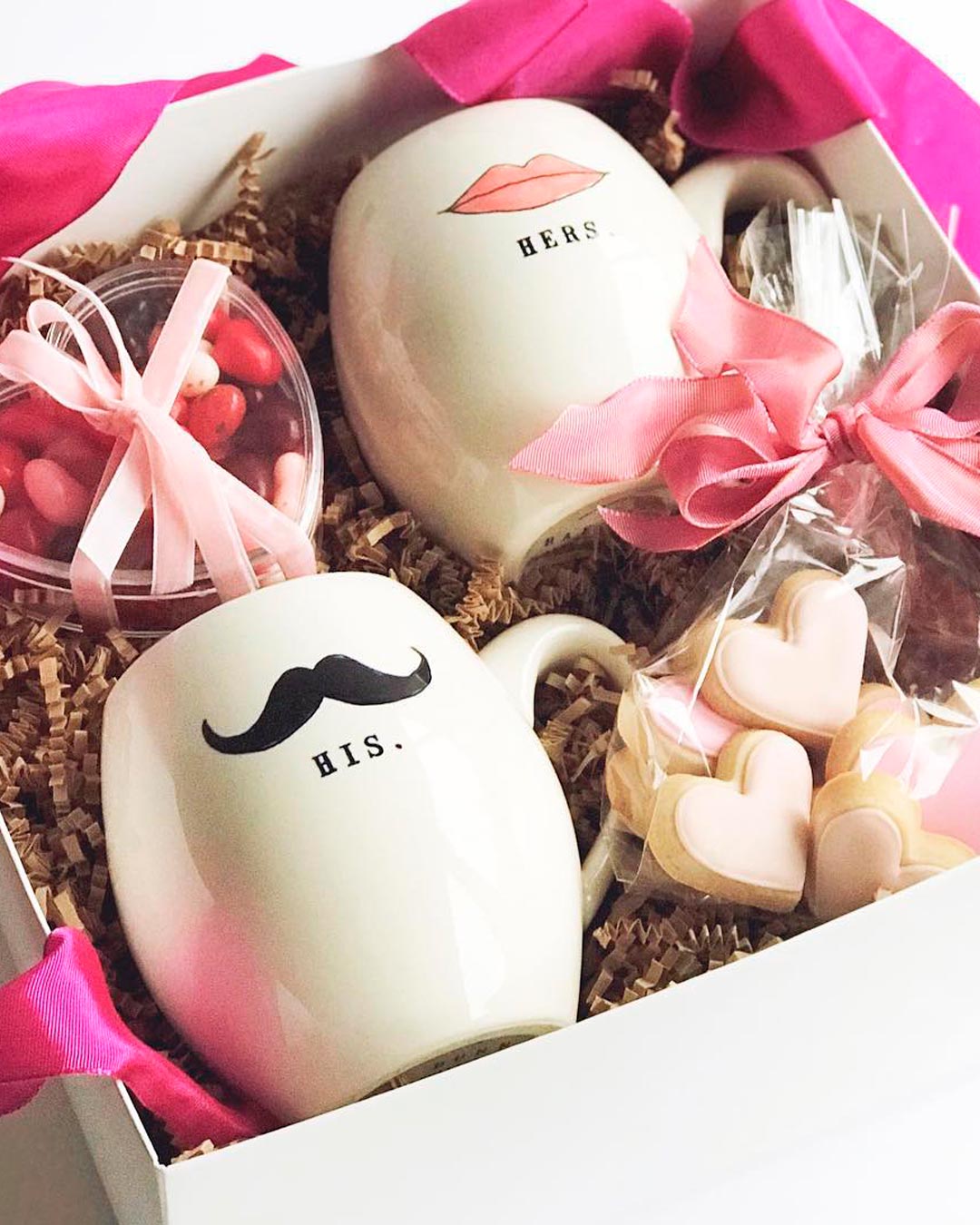 Credit: www.weddingforward.com
Do You Give Presents at an Engagement Party?
Engagement parties are a time to celebrate the happy couple and their upcoming nuptials. While gifts are not required, they are often given to the couple as a way to commemorate this special occasion. If you choose to give a gift, it is important to select something that is meaningful and will be cherished for years to come.

Here are some ideas for engagement party gifts: 1. A personalized photo album or frame. This is a great way to showcase photos from the proposal or engagement party itself.

It also provides a place for the couple to keep all of their memories in one spot. 2. A unique piece of jewelry. An engagement ring is obviously the most common piece of jewelry associated with an engagement, but you could also give another special piece, like a necklace or bracelet.

Choose something with sentimental value that the couple can wear on their wedding day and beyond. 3. A gift card for a future date night. Whether it's dinner and a movie or tickets to a show, this present will give the couple something fun to look forward to post-wedding madness!

4. A homemade meal or dessert delivery service voucher. After all of the planning and stress leading up to the big day, chances are good that the newlyweds will be exhausted once everything is finally over!
Is It Customary to Give an Engagement Gift?
The answer to this question depends on a number of factors, including the couple's culture and their personal preferences. In some cultures, it is customary for the bride's family to give an engagement gift to the groom's family. In other cultures, it is more common for friends or other relatives to give gifts to the engaged couple.

Ultimately, it is up to the couple to decide whether or not they would like to receive engagement gifts and who they would like to receive them from.
What is Proper Etiquette for an Engagement Party?
An engagement party is a wonderful way to celebrate the news of your upcoming nuptials with your closest family and friends. But before you start planning the festivities, it's important to know what the proper etiquette is for an engagement party. Here are a few tips to keep in mind:

1. Who should host the party? Traditionally, the parents of the bride-to-be host the engagement party. However, if your parents live far away or are unable to host, another close relative or friend can step in.

2. When should the party be held? The engagement party should be held shortly after you announce your engagement, usually within a month or two. This will give everyone time to adjust to the news and get excited for the wedding!

3. What kind of guest list should you have? You'll want to invite all of your close family and friends to the engagement party. If you're having a large wedding, you may want to limit the guest list to just immediate family and close friends so that everyone doesn't feel overwhelmed.

4. What kind of food should be served?Since this is typically an evening event, hors d'oeuvres and cocktails are usually served at an engagement party. Keep things light and fun – no need for a sit-down dinner!

5. How formal should the event be? Anengagement party can be as formal or casual as you like – it's really up to you! Just make sure that whatever level of formality you choose matches well withthe overall tone of your wedding plans.
What is the Average Engagement Party Gift?
Although there is no set amount that should be spent on an engagement party gift, the average person spends around $50.00 on a gift for the happy couple. Engagement parties are usually given by close family members or friends of the couple, and sometimes the cost of the party itself can be quite high. If you are planning on attending an engagement party and are not sure how much to spend on a gift, consider your budget and think about what the couple may need or want.

A nice bottle of wine, some gourmet food items, or even a small piece of jewelry make great gifts for an engagement party. Whatever you decide to give, make sure it is something that the couple will appreciate and remember!
Conclusion
Gifts are not generally given at engagement parties. The purpose of an engagement party is to celebrate the couple's upcoming marriage, and to allow their families and friends to meet each other. It is considered rude to ask for gifts at an engagement party.

If you do receive a gift, it is proper etiquette to send a thank you card later.

{ "@context": "https://schema.org", "@type": "FAQPage", "mainEntity":[{"@type": "Question", "name": "Do You Give Presents at an Engagement Party? ", "acceptedAnswer": { "@type": "Answer", "text": " Engagement parties are a time to celebrate the happy couple and their upcoming nuptials. While gifts are not required, they are often given to the couple as a way to commemorate this special occasion. If you choose to give a gift, it is important to select something that is meaningful and will be cherished for years to come. Here are some ideas for engagement party gifts: 1. A personalized photo album or frame. This is a great way to showcase photos from the proposal or engagement party itself. It also provides a place for the couple to keep all of their memories in one spot. 2. A unique piece of jewelry. An engagement ring is obviously the most common piece of jewelry associated with an engagement, but you could also give another special piece, like a necklace or bracelet. Choose something with sentimental value that the couple can wear on their wedding day and beyond. 3. A gift card for a future date night. Whether it's dinner and a movie or tickets to a show, this present will give the couple something fun to look forward to post-wedding madness! 4. A homemade meal or dessert delivery service voucher. After all of the planning and stress leading up to the big day, chances are good that the newlyweds will be exhausted once everything is finally over! Help them out by giving them a break from cooking (or doing dishes) with vouchers for delicious food delivered right to their doorsteps" } } ,{"@type": "Question", "name": "Is It Customary to Give an Engagement Gift? ", "acceptedAnswer": { "@type": "Answer", "text": " The answer to this question depends on a number of factors, including the couple's culture and their personal preferences. In some cultures, it is customary for the bride's family to give an engagement gift to the groom's family. In other cultures, it is more common for friends or other relatives to give gifts to the engaged couple. Ultimately, it is up to the couple to decide whether or not they would like to receive engagement gifts and who they would like to receive them from." } } ,{"@type": "Question", "name": "What is Proper Etiquette for an Engagement Party? ", "acceptedAnswer": { "@type": "Answer", "text": " An engagement party is a wonderful way to celebrate the news of your upcoming nuptials with your closest family and friends. But before you start planning the festivities, it's important to know what the proper etiquette is for an engagement party. Here are a few tips to keep in mind: 1. Who should host the party? Traditionally, the parents of the bride-to-be host the engagement party. However, if your parents live far away or are unable to host, another close relative or friend can step in. 2. When should the party be held? The engagement party should be held shortly after you announce your engagement, usually within a month or two. This will give everyone time to adjust to the news and get excited for the wedding! 3. What kind of guest list should you have? You'll want to invite all of your close family and friends to the engagement party. If you're having a large wedding, you may want to limit the guest list to just immediate family and close friends so that everyone doesn't feel overwhelmed. 4. What kind of food should be served?Since this is typically an evening event, hors d'oeuvres and cocktails are usually served at an engagement party. Keep things light and fun – no need for a sit-down dinner! 5. How formal should the event be? Anengagement party can be as formal or casual as you like – it's really up to you! Just make sure that whatever level of formality you choose matches well withthe overall tone of your wedding plans." } } ,{"@type": "Question", "name": "What is the Average Engagement Party Gift? ", "acceptedAnswer": { "@type": "Answer", "text": " Although there is no set amount that should be spent on an engagement party gift, the average person spends around $50.00 on a gift for the happy couple. Engagement parties are usually given by close family members or friends of the couple, and sometimes the cost of the party itself can be quite high. If you are planning on attending an engagement party and are not sure how much to spend on a gift, consider your budget and think about what the couple may need or want. A nice bottle of wine, some gourmet food items, or even a small piece of jewelry make great gifts for an engagement party. Whatever you decide to give, make sure it is something that the couple will appreciate and remember!" } } ] }